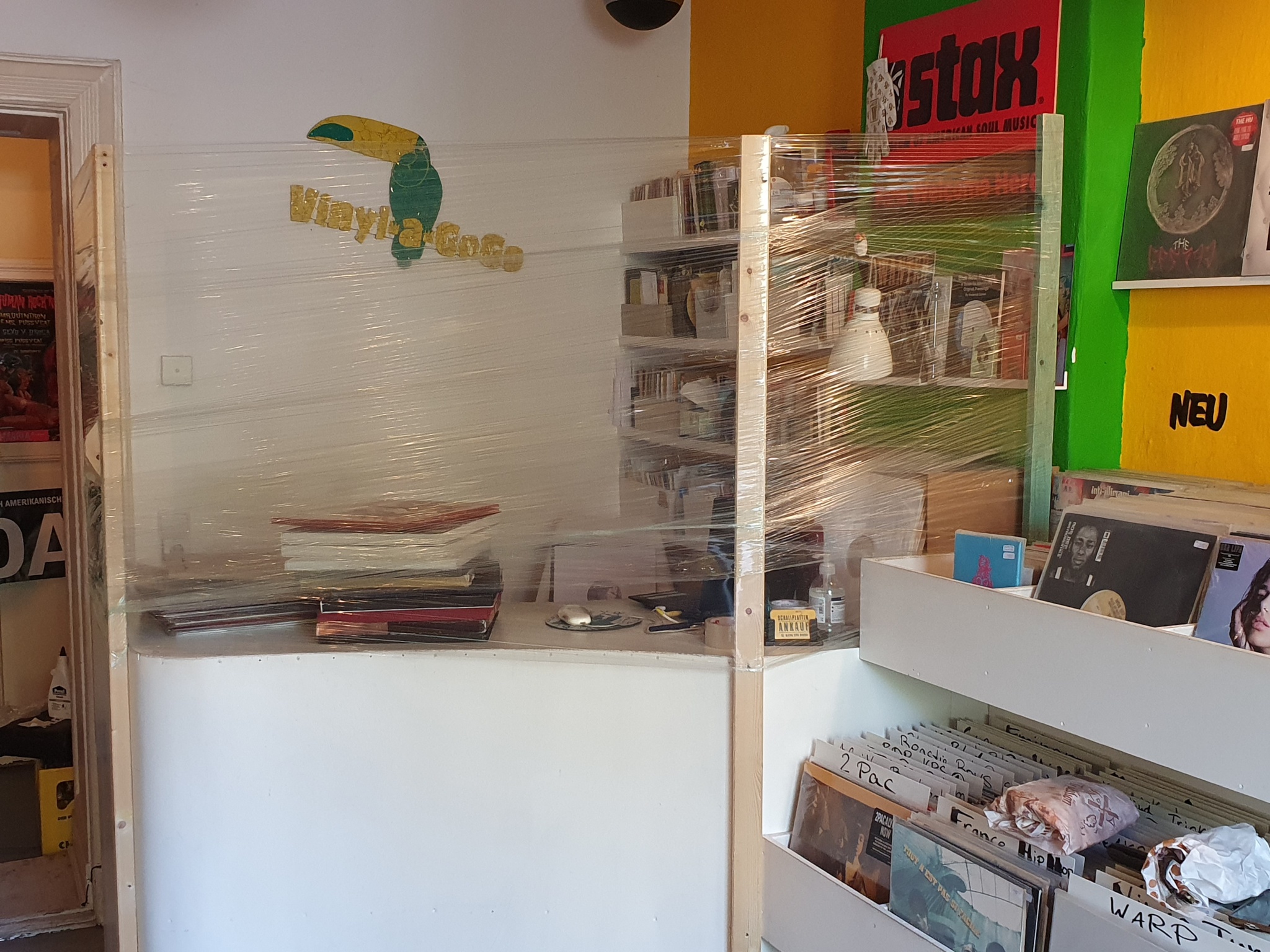 Allgemein
Dear customers.
although I d be allowed to re-open today monday 20th of april I choose to be closed for now. For the health of Me, my staff and You all out there I decided that its too early to fully open again. The risks for a contamination are still too high for my feeling.
I think I ll be fully opened by early may for public.
What I will do for now is: being in the shop at regular daytime Mo. to Sat. from 1 – 7 p.m. and I will answer questions, can give you ordered items or stuff from my inventory. But there s no listening and no entering the shop.
Until then you can still order at Discogs here: https://vinyl-a-gogo.de/en/for-sale/discogs/ and you can pick it up in the shop as mentioned.
And you can search my shop inventory here: https://vinyl-a-gogo.de/en/for-sale/search-list-wanted-vinyl-records-in-berlin/ .
I used the last month for pricing a lot of nice new and used records which are available now for the first time in my shop.
Last thing: I add a shop picture of my new protection at the counter.
Stay safe and healthy. See you soon.